About The Trevino Golf Institute

---
Trevino Golf Institute is a year round training facility that is focused on golf performance. We take a big picture approach in how we get people better based on their goals, aspirations, and amount of time available to practice and play.

Our students actually learn. We do not just tell you what to do, we actually teach our players the game of golf. You learn and progress in such areas of performance as; mental, technical, skill, preparation, practice, on course, and tournaments.

The ability for us to teach at four different facilities; Trevino Golf Institute Indoor Facility, The Club at ArrowCreek, Lakeridge Golf Course, and Wolf Run Golf Course, gives us an inside and outside dynamic that is unmatched not only in the Reno area but in many training facilities in the country.

The instruction team at TGI is here to share their knowledge and expertise to help you shoot the lowest score possible. Our instructors have impressive golfing careers. Each has played in numerous local and national tournaments and has their own unique perspective of the game to offer.

Trevino Golf Institute started six years ago and has grown into a program that helps hundreds of adult and junior golfers maximize their abilities. We are available six days a week to help you find your game.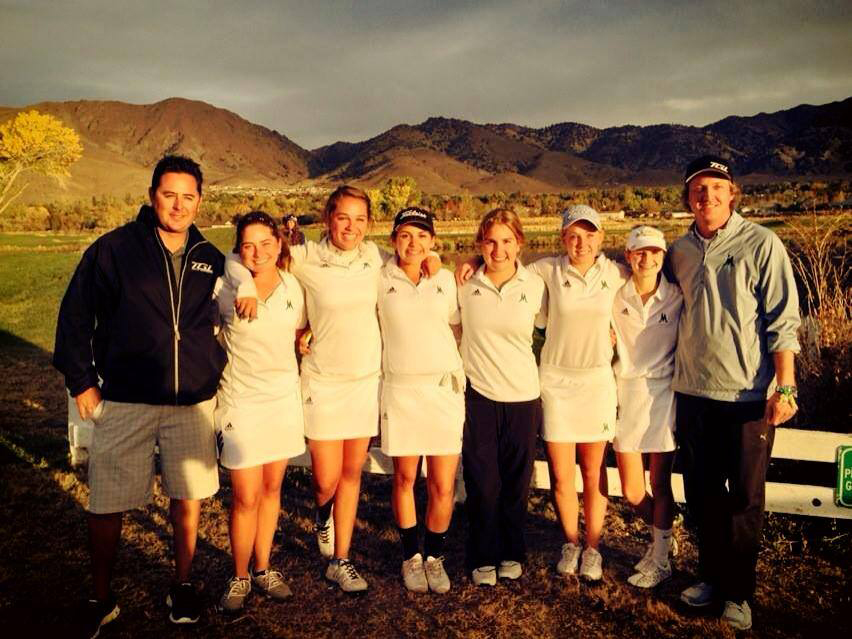 The TGI Approach
The Trevino Golf Institute is the premier golf instruction academy in Northern Nevada. We improve our golfers games using dedicated teaching techniques based on tour experience, Biomechanic movement of the body, and the most trusted and up to date technology in the game.

TGI believes that every golfer can improve their game and the real enjoyment in golf is the challenge to be the best you can be. Although TGI works with the areas top players, we have a passion to help any golfer with the desire to improve. Getting involved in the learning process and attempting to understand some of the games key principles is vital to every golfer trying to play their best. To help develop a complete player, we will not only look into the swing but all areas of the game that lead to scoring and enjoyment..
Meet The Instructors

Chris Trevino
Founder & Owner
Trevino Golf Institute Founder and Owner Chris Trevino is a former Division I college golfer and 4 year scholarship player. He has seven years of mini-tour playing experience and has achieved many outstanding accomplishments in his ten year professional golf career. Chris has received exempt status on the Canadian, NGA Hooters, and US Pro Tours.

He is a three time Sectional U.S. Open qualifier and a six time PGA Tour Qualifying player. He has received corporate sponsorships from world renowned companies such as Taylor-Made, Adidas, Scotty Cameron, and Graphite Design. Chris currently holds course records at 9 courses across the country including Wolf Run GC (61) and Arrow Creek Country Club (64 Challenge) and (62 Legends) in Reno, NV.
Alex Trevino
Private Lessons & Head of Junior Development
Coming Soon...
Marshall Roenigk
Private Lessons & Custom Club Building and Repair
Coming Soon...