About the Trevino Golf Institute
Trevino Golf Institute is a year round training facility that is focused on golf performance. We take a big picture approach in how we get people better based on their goals, aspirations, and amount of time available to practice and play.
Our students actually learn. We do not just tell you what to do, we actually teach our players the game of golf. You learn and progress in such areas of performance as; mental, technical, skill, preparation, practice, on course, and tournaments.
The ability for us to teach at four different facilities; Trevino Golf Institute Indoor Facility, The Club at ArrowCreek, Lakeridge Golf Course, and Wolf Run Golf Course, gives us an inside and outside dynamic that is unmatched not only in the Reno area but in many training facilities in the country.
The instruction team at TGI is here to share their knowledge and expertise to help you shoot the lowest score possible. Our instructors have impressive golfing careers. Each has played in numerous local and national tournaments and has their own unique perspective of the game to offer.
Trevino Golf Institute started six years ago and has grown into a program that helps hundreds of adult and junior golfers maximize their abilities. We are available six days a week to help you find your game.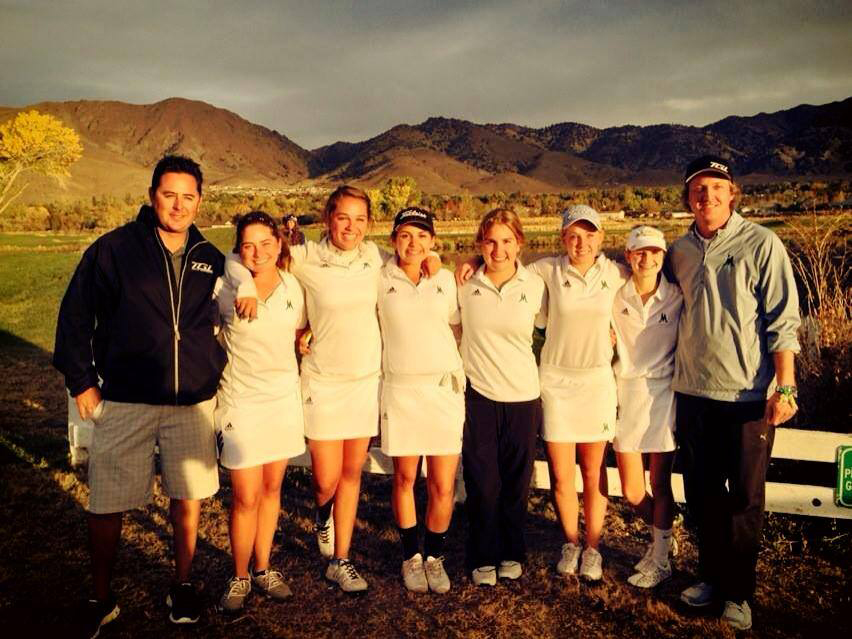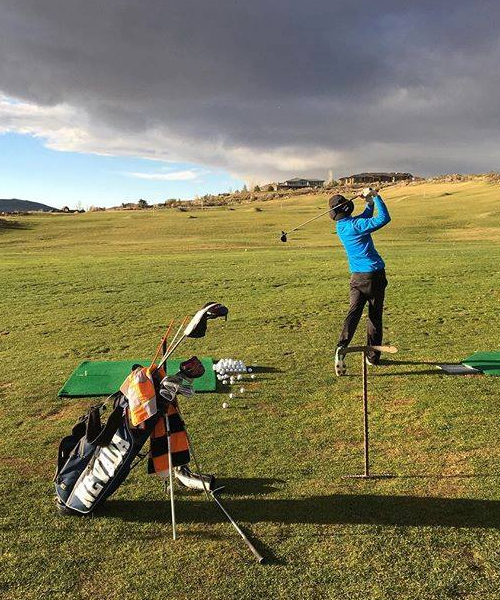 The TGI Approach
The Trevino Golf Institute is the premier golf instruction academy in Northern Nevada. We improve our golfers games using dedicated teaching techniques based on tour experience, Biomechanic movement of the body, and the most trusted and up to date technology in the game.
TGI believes that every golfer can improve their game and the real enjoyment in golf is the challenge to be the best you can be. Although TGI works with the areas top players, we have a passion to help any golfer with the desire to improve. Getting involved in the learning process and attempting to understand some of the games key principles is vital to every golfer trying to play their best. To help develop a complete player, we will not only look into the swing but all areas of the game that lead to scoring and enjoyment..
CHRIS TREVINO
Founder & Owner
Introduced to the game at age 15, Chris was able to become a scratch golfer in a year and a half. Under the instruction of Fred and Phil Blackmar, he quickly became a top-level junior golfer and was able to obtain a scholarship to San Diego State to compete collegiately. While at SDSU, he decided to turn professional and competed on tours all over the world. Though he did not find a full-time residency on the PGA Tour, he has competed against many high-level professionals we see on television today.
In 2010, Chris moved to Reno and turned his passion towards assisting junior golfers in reaching their dreams of competing at levels beyond high school. He has been instrumental in achievements such as: Three (3) State Championships and Eight (8) Regional Titles at Bishop Manogue, Over 100 wins in the NNJGA and other local junior tournaments, 20+ Division 1 golf scholarships, PGA Tour Q-School advancements, and the National Club Fitter Award for the West Coast division of TaylorMade Golf. Over the last decade, he has established himself as the premier golf instructor in Northern Nevada. With clients ranging from beginners all the way to Tour players, Chris has helped golfers at any level shoot lower scores and have more enjoyment of the game.
CARLY FARTHING
Instructor
Carly is born and raised in Reno, Nevada and is a Bishop Manogue High School alumni. She learned the game of golf at age 5 and started playing competitively at age 9. While attending Manogue, TGI Owner & Founder, Chris Trevino, became the head coach of the men's and women's golf teams. Under his tutelage, Carly qualified for four State Championships and placed in the Top 4 of Northern Nevada four years in a row. She went on to play two years of collegiate golf at Hawaii Pacific University where she broke four individual player school records before transferring to UNR for her Mechanical Engineering degree.
Carly joined the TGI team in 2019, and has since become the Director of Junior Golf Development and one of Reno's premier Professional Golf Instructors. Carly has a passion for junior golf expansion, and her goal is to raise the bar for elite junior golf while giving every child the opportunity to learn and love the game. For her adult clients, she hopes to provide clarity and understanding of the game through her experience and advanced golf technology, which in turn will lead to life-long enjoyment. 
ALLAN GILMORE
Instructor & Club Fitting Specialist
Allan is born and raised in Reno, Nevada, and has been golfing since he was a young child. Learning and loving the game led to aspirations of one day working in the golf industry so he could share the game with others. Allan has admired Chris Trevino and TGI since his younger sister participated in the Junior Academy and enjoyed such a positive experience. After over 20 years of playing and working on his craft, Allan is proud to have been trained and mentored by Chris Trevino and Carly Farthing and is an official TGI Instructor and TaylorMade club fitter. Allan is excited to be able to offer lessons at various courses in Northern Nevada, as well as in TGI's indoor facility utilizing top-of-the-line golf technology.
Allan is passionate about junior golfers getting the chance to expand their knowledge and skills while exploring their joy and feel for the game. He approaches each lesson individually, focusing on the player's needs and understanding their goals to not only achieve them, but surpass them. With the growing popularity of golf, Allan wants everyone to have the opportunity to reach new heights in the game of golf with the technology and expertise of Trevino Golf Institute.